H-1462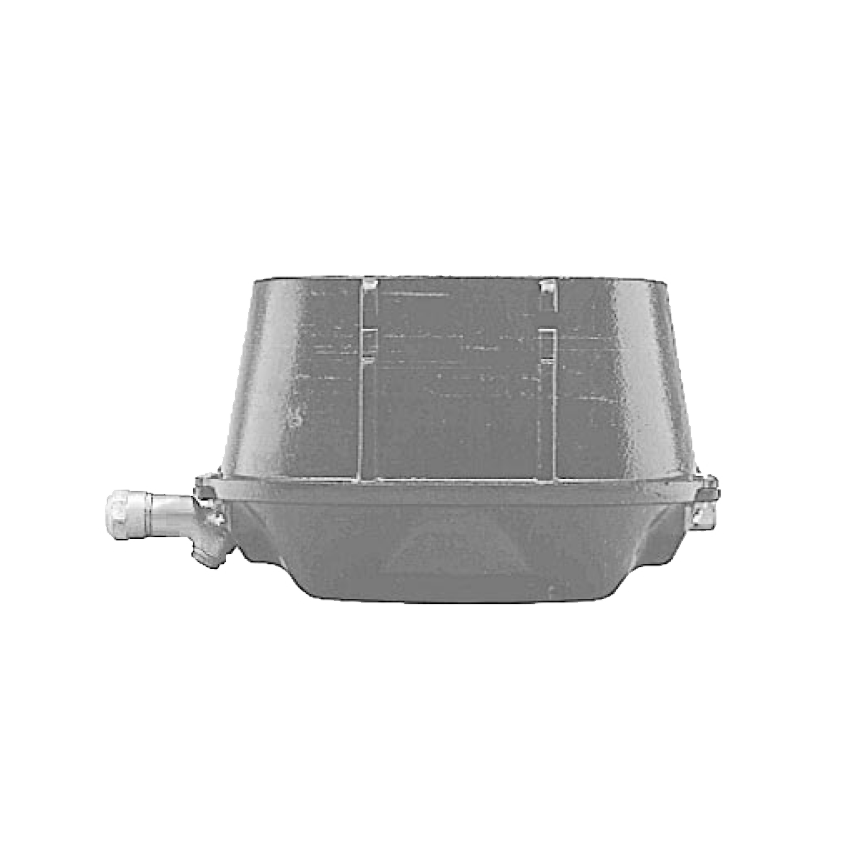 H-1462
| | | | |
| --- | --- | --- | --- |
| Inlet coupling | Inlet size | Box height | Catalog number |
| Mueller 110 (IPS) | 3/4" | 7" | H-1462-FN |
| Mueller 110 (CTS) | 1" | 7" | H-1462-KN |
| Copper Flare* | 3/4" | 7" | H-1462-4N |
| Mueller 110 (CTS) | 3/4" | 7" | H-1462-5N |
| FIP | 3/4" | 7" | H-1462-6N |
| Pack Joint (CTS) | 1" | 7" | P-1462-KN |
| Pack Joint (CTS)* | 3/4" | 7" | P-1462-5N |
*Inlet connections are integral to the meter box
Note: Meter boxes will not be sold without the inlet coupling. Stretch boxes are supplied as standard with an ASSE double check valve. Touch read hole available. Contact USPVH Customer Service Center for more information.
Note: For an inlet reduced port ball valve replace the "H1" with a "B2" when ordering. Example: H1462-3N - B2462-3N
See pages 14.7-14.9 for tubing or pipe that can be used with 110
®
, Pack Joint and INSTA-TITE
®
  connections.